A Unigloves Guide
DISPOSABLE LATEX GLOVES:
WHAT YOU NEED TO KNOW
Introduction
Latex gloves have been around for over 100 years, first making it onto the scene as examination gloves in medical settings back in 1894. Due to their versatility, strength, elasticity, and flexibility, they're still one of the most popular disposable glove varieties on the market.
At Unigloves, we've been manufacturing high-quality latex gloves for over 30 years. Our extensive range of latex gloves provides a vast number of industries with the perfect latex glove solution for each their unique applications. Find out more about our latex gloves below and discover the ideal glove for your workplace today.
What are latex gloves?
Latex gloves are disposable gloves made from natural rubber latex, or NRL, which is derived from a milk-like sap found in the rubber trees (Hevea brasiliensis) of Africa and South-East Asia. The sap is a mixture of water, sugar, and proteins. During the manufacturing process, this natural rubber latex is mixed with accelerators and undergoes a series of chemical processes to make the end-product less or more flexible, for example.
Latex is an incredibly versatile material, which can be both strong and elastic, and so, is used to make many items we're familiar with today. Some of these items include condoms, car tyres, pacifiers (dummies), balloons, and of course, latex gloves. It's also used in many medical and industrial applications, such as syringes, dental dams, catheters, intravenous tubing and more.
Disposable latex gloves

Disposable gloves are an integral component of any PPE (Personal Protective Equipment) plan for workplaces. Not only do they help to protect workers' hands against hazards, they also assist in preventing cross-contamination of people, products, equipment, and surfaces from potentially hazardous materials.
The natural properties of latex make disposable latex gloves very elastic and resistant to tearing, whilst also providing a barrier to biohazards such as bacteria and viruses, as well as a number of chemicals. Because of their elasticity and the second-skin feel, which allows wearers a high degree of dexterity and touch sensitivity. They're traditionally found in medical settings such as dental surgeries, hospitals, veterinary practices, tattoo studios and more. Despite some drawbacks associated with latex gloves (including latex allergies), they're still one of the most popular disposable glove varieties available.
Unigloves produces a wide range of disposable latex gloves, featuring a range of different designs and benefits, to provide you with the perfect latex glove for your application. Just a few of the features of our latex glove varieties include:

 Longer cuff lengths to offer better wrist and forearm protection
 Beaded cuffs for extra strength and protection against liquid rollback
 Textured grips for better grip and dexterity
 Colour variations for colour-coding applications
 Powdered and powder free varieties
 Low-protein products for reduced risk of Type I sensitivity (latex allergies)
 Medical grade varieties (often called 'examination gloves')
 Food safe varieties
 Different thicknesses, and more.
The Many Benefits of Disposable Latex Gloves
For more detailed information, take a look our blog post
Read more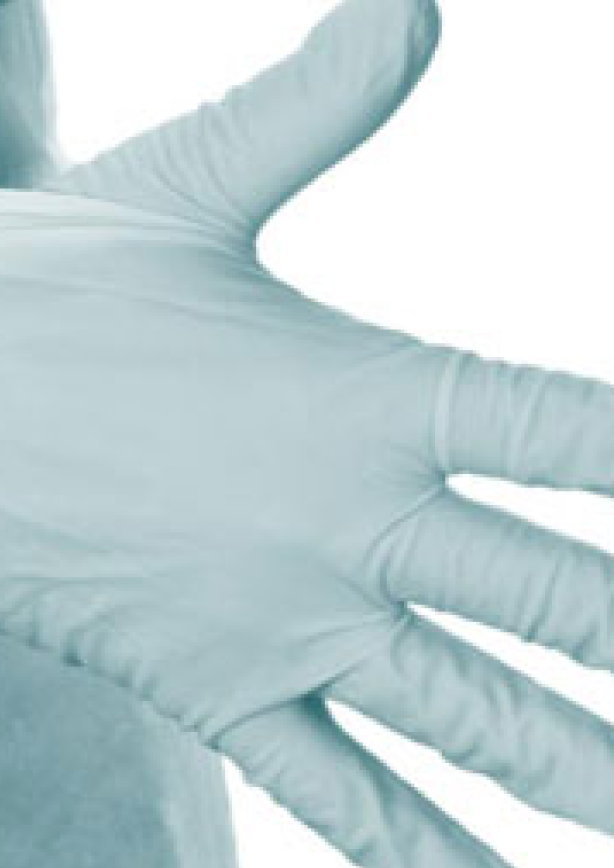 Recommended Gloves
PRO.TECT Latex HD – heavy duty extended cuff: This heavy duty disposable glove offers extra protection against chemical splashes thanks to the extended cuff. The textured palms and fingertips of the glove provides maximum grip, even when working in wet or oily conditions.
Take a look
Introduction
A latex glove allergy occurs when an individual has an allergic reaction as a result of contact with the proteins present in latex gloves. Whilst figures are inconclusive; some studies suggest that up to 6% of the population may suffer from a latex allergy or hypersensitivity. These figures increase with exposure, and are also particularly common in people with spina bifida, for example.
A latex glove allergy, as opposed to contact dermatitis (irritation) or Type IV (delayed hypersensitivity) is often referred to as a Type I allergy and implies an immediate reaction after exposure to latex. The reaction is more likely to occur due to exposure to latex products such as condoms, latex gloves, or balloons, rather than in solid items containing latex, such as car tyres. Although most reactions occur due to coming into direct contact with latex items, exposure can also occur through breathing in powder, containing latex protein from the air.
Symptoms of latex allergies vary from person to person, and can include mild reactions such as localised hives or rashes, raised and itchy bumps on the skin, and cold-like symptoms similar to hay fever. In more severe reactions, sufferers can experience wheezing and asthma, swelling of the mouth, difficulty breathing, and in worst-case scenarios, anaphylactic shock.
As repeated exposure can increase the chances of a person developing a latex allergy, it can be more common in hospital workers, medical and laboratory staff, and rubber industry workers, to name a few. For this reason, the HSE recommends avoiding the use of latex gloves where possible. Where latex gloves are the preferred choice, low-protein and powder free varieties should be used.
Latex Glove Allergy: How Can it Affect Your Workplace?
For more detailed information, take a look our blog post
Read more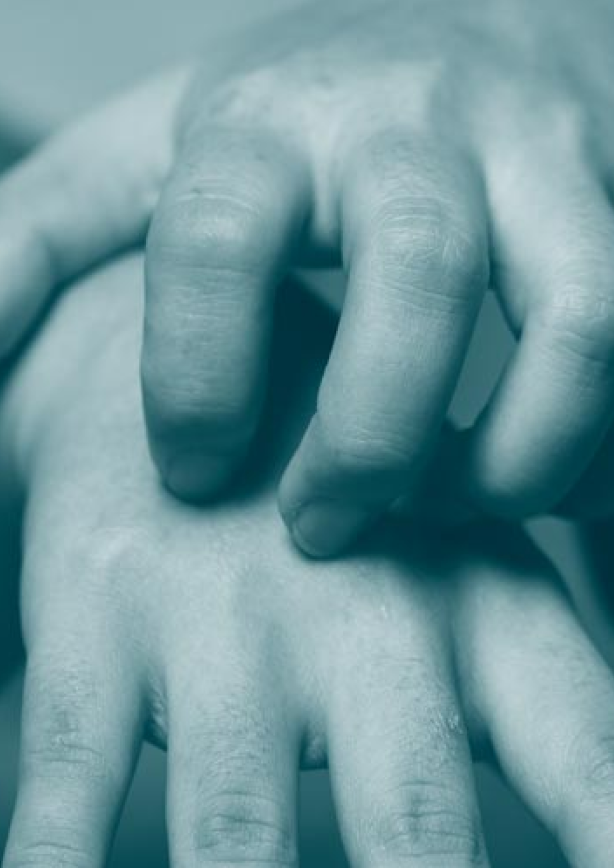 Recommended Gloves
Unicare Latex: These natural rubber latex gloves are medium-weight, medical-grade and free from powder. Whilst being durable and resistant to a range of chemicals and biohazards, they are also incredibly comfortable, flexible and offer a high degree of touch sensitivity. Our Unicare Latex gloves area favourite in workplaces where latex is the most appropriate safety glove solution.
Take a look
Latex examination gloves

Latex gloves are still one of the most popular glove varieties on the market, and although their use has decreased in medical fields (especially those that are patient-facing) due to the prevalence of latex allergies, they are still sought after as an examination glove for many workplaces.
The reason for this is that latex gloves are comfortable to wear, hygienic, and offer a high degree of flexibility and dexterity to wearers. This makes them particularly popular in roles where touch sensitivity is important. They also offer a high degree of protection against a number of chemicals, caustic agents, and detergents, biohazards such as bacteria and other pathogens, and an effective barrier against bodily fluids. They are also more resistant to puncturing and tearing than some different glove varieties such as vinyl.
These properties make latex examination gloves a popular choice in the following fields:
 Veterinary work
 Dentistry and dental hygiene
 Cleaning and janitorial
 Aerospace
 Engineering
 Chemical manufacturing and use
 Electronics
 Food processing
 Printing
 Manufacturing and assembly
 Printing
 Tattooing
 Pharmaceutical work
The Benefits and Applications of Latex Examination Gloves
For more detailed information, take a look our blog post
Read more
Recommended Gloves
Vitality Latex - Moisturising latex gloves: Dermatitis is a painful and debilitating side effect for many regular safety glove users. That's why we've developed our Vitality range. Designed to be kind to sensitive skin, our Vitality gloves are infused with our proprietary moisturising coating which helps to reduce visible dryness and lock in moisture, for softer, more nourished, and healthier hands.
Take a look
Latex vs rubber gloves
In many workplaces – including those who make regular use of latex gloves – the difference between latex and rubber gloves is often misunderstood. Here, we explain the significant differences to help you select the most appropriate glove for your application.
Latex
A stable emulsion of polymer microparticles in an aqueous medium. It is found naturally, but synthetic latexes (or latices) can also be made. Latex is the liquid form, usually converted into a solid product.
Rubber
A durable, waterproof, elastic substance made from latex, either natural or synthetic. This is usually the finished product, or at least a very solid intermediary.
After natural rubber latex is collected from rubber trees, it is processed by manufacturers to create rubber products. These products, depending on their treatment, can be elastic, waterproof, and resistant to chemicals and other hazards. It is typical for the terms 'latex' and 'rubber' to be used interchangeably, which is what leads to a lot of confusion surrounding the two terms.
Both natural rubber latex and synthetic rubber latex are common household and industrial products, and latex gloves are some of the most common disposable glove varieties on the market. Often, however, when people search for 'rubber' gloves, they are referring to nitrile gloves. Nitrile is a synthetic material made from acrylonitrile, butadiene, and carboxylic acid monomers. This entirely man-made material is, therefore, free from proteins and is an excellent alternative to latex.
Nitrile gloves are generally more robust, more resistant to tearing and puncturing, and offer greater protection against a range of chemical hazards and biohazards than their natural rubber latex counterparts. Despite this, many workplaces and households still choose natural rubber latex gloves thanks to their unique second-skin feel, which allows for greater dexterity. However, where latex allergies are deemed a risk, low-protein varieties or synthetic rubber varieties should be considered.
Latex vs Rubber Gloves: What is the difference?
For more detailed information, take a look our blog post
Read more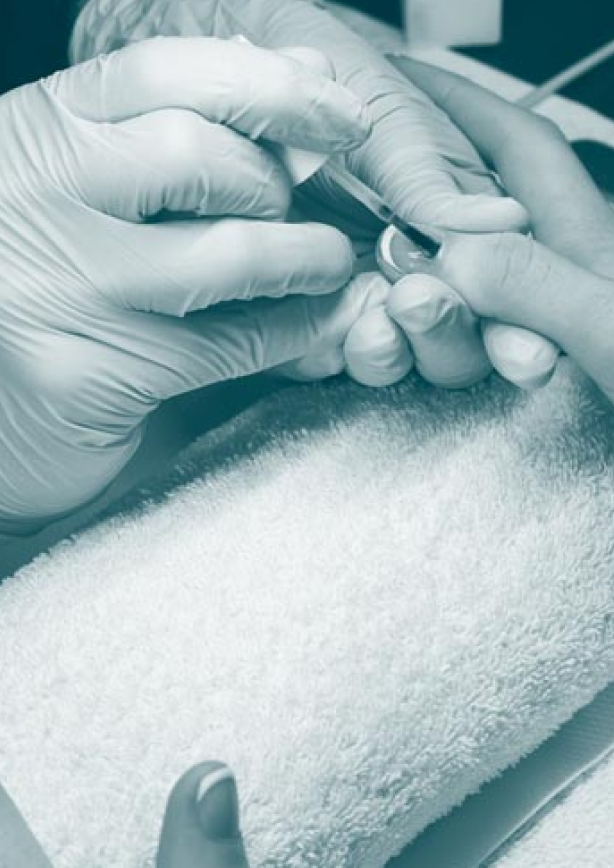 Powdered latex gloves
Thanks to their lightweight construction and skin-like feel, latex gloves, although extremely flexible, can be subject to tearing if put on without due care. Powdered latex gloves were first developed to assist in the donning and removal of gloves by reducing the friction between hand and glove. The thin powder coating on powdered latex gloves helps hands to slide smoothly in and out of the gloves and also aids in reducing perspiration – thus reducing moisture within the glove. Many workplaces prefer powdered gloves, as lower levels of moisture within the glove help to maintain a firmer grip.
Although there are drawbacks to using powdered latex gloves (more about that later), their ease of donning and the enhanced grip they offer makes them a preferred option in many workplaces. In fact, they can be the ideal glove solution in many fields, including:
Cleaning and janitorial work
General assembly
Local authority work
Painting and decorating
Printing
In order to provide our customers with the perfect safety glove solution, no matter the application, we offer a range of both powdered and powder free latex gloves, including our versatile Unicare latex powdered gloves.
Are powdered latex gloves safe to use?
For more detailed information, take a look our blog post
Download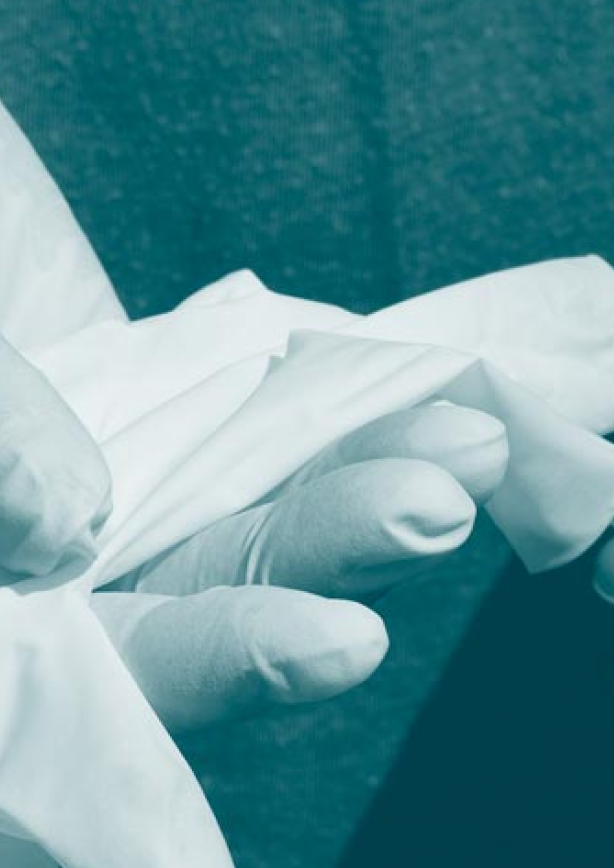 Recommended Gloves
Unicare Latex powdered gloves: These lightly powdered gloves are coated with USP grade cornstarch, approved for use in pharmaceutical products, and tested to EN1186. They are therefore appropriate for use in food processing and handling roles, unlike some other powdered gloves on the market. The Unicare range also offers beaded cuffs for added strength and protection against liquid rollback. Both incredibly flexible and supremely comfortable, Unicare latex powdered gloves are a high-quality disposable latex glove solution for many a workplace.
Take a look
Powder free latex gloves
Although powdered latex gloves are a very comfortable, durable and versatile safety glove solution for many workplaces, they have a number of drawbacks. The most significant of these is their potential to spread airborne latex particles, which can lead to allergic reactions in those who suffer from Type I sensitivity (latex allergy). Another factor which contributes to the gradual moving away from the use of powdered latex gloves is the potential contamination of surfaces and materials due to escaped powder particles. To eliminate these risks, we've developed our latex glove range to include both low-protein and powder free options.
Powder free latex gloves, unlike their powdered counterparts, are not coated with a fine layer of cornstarch. To help overcome the concern of easy donning and removal, our manufacturing processes include a chlorination procedure which reduces the tackiness of the latex, thus decreasing the risk of tearing. Furthermore, our low-protein latex formulation significantly reduces the risk of transfer of latex protein particles to skin and airways, thus making them safer to use.
Our powder free latex gloves are commonly found in the following applications, as well as many others:
Care home work
Janitorial and cleaning roles
Dentistry and dental hygiene
Food processing
General assembly and manufacturing
Painting and decorating
Emergency services
Why choose powder free latex gloves?
For more detailed information, take a look our blog post
Read more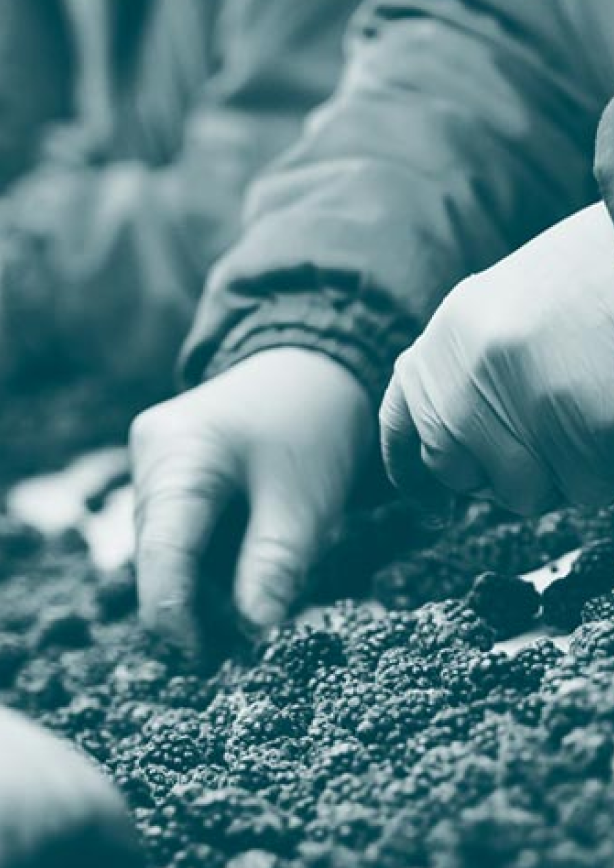 Recommended Gloves
Unicare Latex | GS001*: Our medical-grade Unicare Latex GS0001* gloves are medium-weight, free from powder, and suitable for use in food processing and handling. They meet medical standards for pinholes and offer textured fingertips and palms for better grip. The second-skin feel of our Unicare gloves is ideal for those intricate and delicate tasks, particularly in wet or oily conditions.
Take a look
Why NOT buy cheap latex gloves?
Cheap latex gloves are a tempting option for workplaces trying to save on PPE costs, and there is no shortage of cheap options available. However, cheap latex gloves can end up costing businesses much more in the long term than their higher-quality, more costly alternatives.
There are a number of factors which go into the making of cheap latex gloves. These include raw materials, manufacturing processes, and quality control and testing procedures. Needless to say, the manufacturing of cheap gloves can involve the use of cheaper raw materials, inferior manufacturing processes, a lack of quality control, and failure to meet testing standards. These cost-cutting factors can make latex gloves less robust, more likely to cause allergic reactions, and can result in reduced safety of your workers. Not only do cheap latex gloves result in a higher turnover of gloves due to increased tearing and puncturing, they also offer a reduced level of protection for wearers and can result in serious health and safety hazards. Furthermore, cheap latex gloves can be a risk to your products, materials, and clients.
At Unigloves, we've spent decades researching, innovating, and developing high-quality disposable latex gloves. Our proprietary manufacturing processes and use of only the highest quality materials means our gloves are robust, comfortable to wear and reduce the risk of latex allergies and sensitisation for your workers. Our dedication to innovation means not only the best quality and highest levels of safety for your workplace but excellent value for money.
Why NOT to buy Cheap Latex Gloves
For more detailed information, take a look our blog post
Read more
Why choose latex free gloves
Despite the lengths we go to at Unigloves to produce high-quality latex gloves which are not only comfortable and durable, but low in proteins (thus reducing the likelihood of allergic reactions to latex), there are some applications which require the avoidance of natural rubber latex altogether. That's why we've developed an extensive range of latex-free glove varieties, including vinyl, nitrile, polyethylene, and our unique nitrile/vinyl blend.
Recommended Gloves
Unicare Unitrile – nitrile/vinyl hybrid gloves: For workplaces who opt for a latex-free glove solution, but still require the comfort and versatility that natural rubber latex offers, our Unicare Unitrile gloves are an excellent solution. Providing higher levels of protection than standard vinyl gloves, our Unitrile gloves are also food safe, medical grade, and more robust. Comfortable to wear and easy to don and remove, these synthetic gloves contain no latex proteins and are safe for use by those with a latex allergy.
Take a look
Summary & next steps
At Unigloves, we've been manufacturing latex gloves for a wide range of industries for over 30 years. Our unique, advanced manufacturing processes ensure that our latex gloves are not only incredibly comfortable, durable, and suitable for a vast variety of applications; they're also better for your workers.
No matter your application, where latex is your preferred safety glove material, we've got the perfect latex glove solution for you. Get in touch with our team today, or browse our product guide for the full range.