Fortified Blue Nitrile
Antimicrobial, blue, medical grade, medium weight, nitrile, examination gloves
Sold as a case of 10 boxes (100 gloves per box)
Product information
Latex free nitrile with a chlorinated finish for easy wear and comfort; powder free to stop hands from drying out and designed for use in dentistry, healthcare, piercing/tattoo and hair and beauty
These medical grade gloves are made from nitrile which is latex free, with BioCote antimicrobial technology that helps reduce risks of cross-contamination and can protect against all types of bacteria
An ambidextrous fit means you don't have to split a pair to replace a damaged glove whilst the medium weight construction provides a balance of strength and sensitivity, suitable for contact with food
Textured palms and fingertips provide improved grip, particularly in wet or oily conditions and touchscreen compatibility allows you to use mobile and tablet displays without removing the gloves
Nitrile antimicrobial examination glove, food safe, chemical resistant, powder free, chlorinated AQL 1.5 in blue

Antimicrobial, blue, medical grade, medium weight nitrile examination gloves

What they do
Designed to mitigate risks of cross contamination, Fortified gloves are protected from colonisation by microbes like bacteria and mould, enhanced technology and are a more hygienic alternative to standard examination gloves.

Proven
Fortified gloves have been shown effective against all types of bacteria. BioCote® silver ion technology has been proven to materially reduce microbes in just 15 minutes, with reductions of up to 99.5% achieved in 2 hours.

Long-lasting
Fortified gloves maintain their anti-microbial performance for the lifetime of the glove; the antimicrobial protection will not wear off, wash off or leach out.

Accredited / Approved
BioCote silver antimicrobial technology is considered food-safe and a suitable addition to food contact articles for use in facilities operating a HACCP based food safety programme.

Silver ion technology
The silver ion technology incorporated into our Fortified nitrile examination gloves negatively affect bacteria that contaminate the surface of the glove through:
Protein damage: Proteins are essential for the biological systems of life, any damage to these components causes the failure of essential functions such as energy production.
Cell membrane damage: By disrupting the microbes membrane, the structural integrity of the microbe is compromised, which can cause essential nutrients to leak out and catastrophic structural failure.
Oxidative damage: Antimicrobials can cause increased levels of reactive oxygen species, which can cause damage to the internal systems of the microbe.
DNA interference: The genetic material of the bacteria is disrupted. Stopping the bacteria being able to replicate by blocking the copying of their genetic material, preventing reproduction.
Colour
Blue
AQL (Freedom from Holes)
1.5
Palm Thickness (mm)
0.08
Finger Thickness (mm)
0.09
External Surface
Fingertip textured
Design
Ambidextrous
Cuff Type
Beaded
Sterile
No
Latex-Free
Yes
Powder-Free
Yes
Accelerator-Free
No
Silicone-Free
No
Phthalate-Free
Yes
Tested for Use with Chemotherapy Drugs
No
Anti-static
No
Touchscreen compatible
Yes
Gauge
Liner Material
Coating Type
Nitrile (Flat)
Coating Coverage
Fully Dipped
Food Approved
Yes
NitreGrip®
No
NitreGuard®
No
Sanitized Treated
No
Hydrophobic
No
Reinforced
No
Impact Protection
-
Tested to EN374
Resistant to a range of chemicals
Infused with BioCote® silver ion antimicrobial technology
BioCote® antimicrobial technology reduces risks of cross-contamination and is proven effective against all types of bacteria
AQL 1.5
Meets medical standards for pinholes
Free from phthalates
Suitable for contact with food
Tested to EN1186
Suitable for contact with all food types
Ambidextrous
Ambidextrous fit means you don't have to split a pair to replace a damaged glove
Manufactured with textured palms and fingertips
Textured palms and fingertips provide improved grip, particularly when working in wet or oily conditions
Medium-weight construction
Medium-weight construction provides a balance of strength and sensitivity
Touchscreen compatible
Suitable for use with mobile and tablet displays without removing gloves
Compliant with: Personal Protective Equipment Regulation (EU) 2016/42 EN ISO 374-1:2016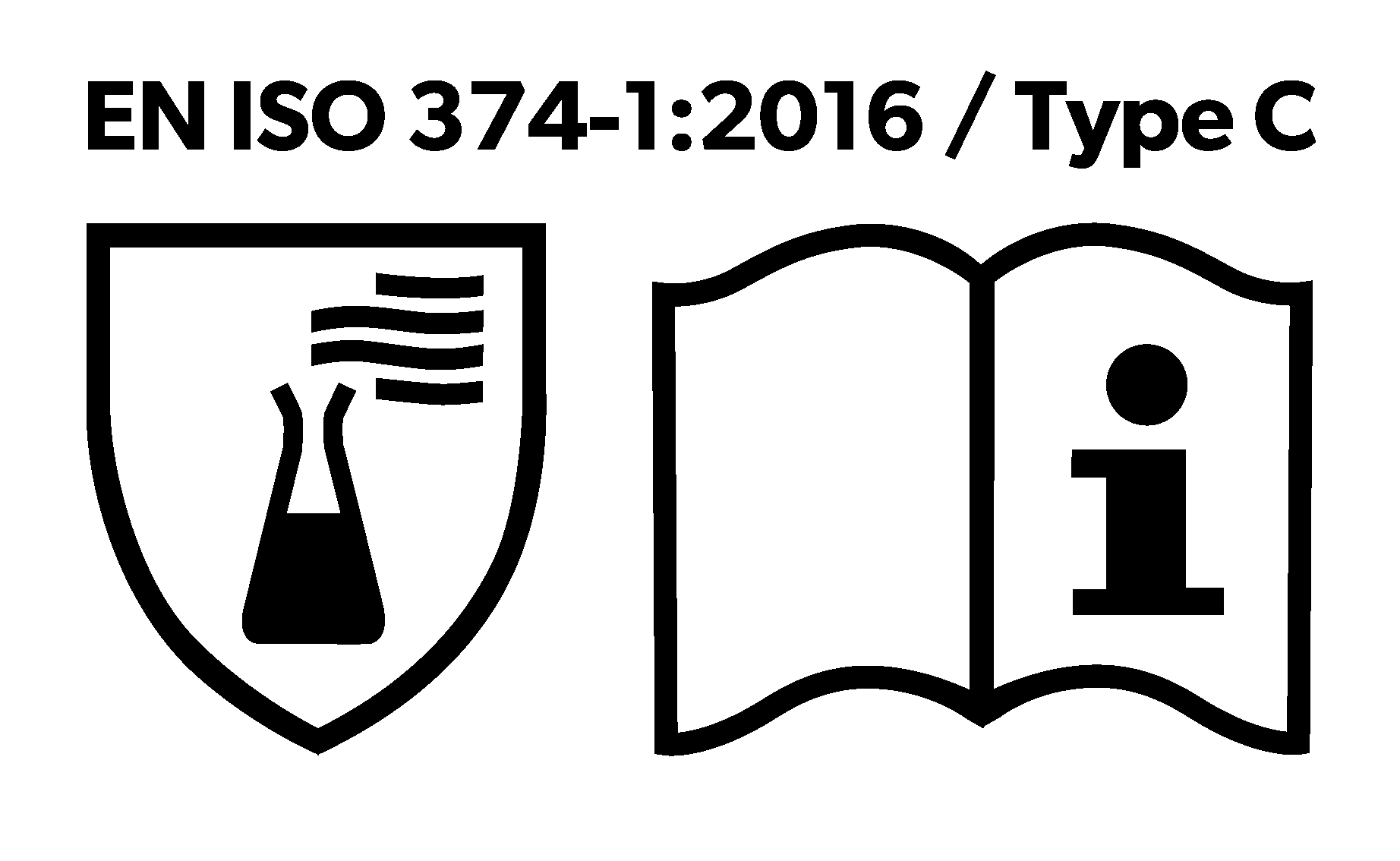 | | | |
| --- | --- | --- |
| | EN ISO 374-1:2016 | EN374-4: 2013 (%) |
| Sodium hydroxide 40% (K) | 6 | -78.9 |
EN374-4 Degradation levels indicate the change in puncture resistance of the gloves after exposure to the challenge chemical.
| | | | | | | |
| --- | --- | --- | --- | --- | --- | --- |
| Level | 1 | 2 | 3 | 4 | 5 | 6 |
| Time | >10 | >30 | >60 | >120 | >240 | >480 |
This information does not reflect the actual duration of protection in the workplace and the differentiation between mixtures and pure chemicals. The chemical resistance has been assessed under laboratory conditions from samples taken from the palm only and relates only to the chemical tested. It can be different if the chemical is used in a mixture.
It is recommended to check that the gloves are suitable for the intended use because the conditions at the workplace may be different from the type test depending on temperature, abrasion and degradation. When used, protection gloves may provide less resistance to the dangerous chemical due to changes in physical properties. Movement, snagging, rubbing, degradation caused by the chemical contact etc. may reduce the actual use time significantly. For corrosive chemicals, degradation can be the most important factor to consider in selection of chemical resistant gloves.
Before usage, inspect the gloves for any defect or imperfections.
EN ISO 374-5:2016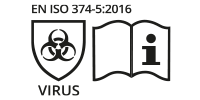 | | | |
| --- | --- | --- |
| ✓ | ✓ | ✓ |
| Bacteria | Fungi | Virus |
The penetration resistance has been assessed under laboratory conditions and relates only to the tested specimen.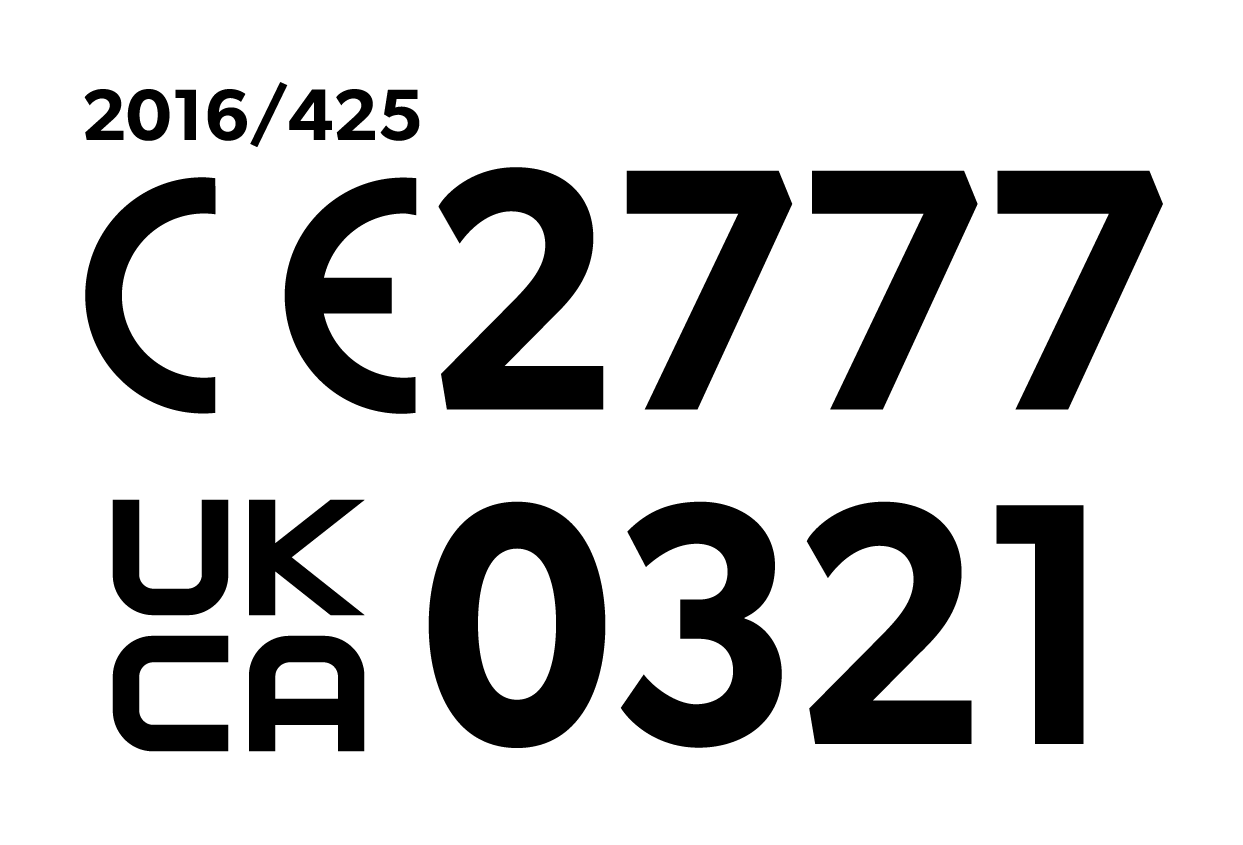 PPE certification (2016/425 #B & #C2) provided by: SATRA Technology Europe, Bracetown Business Park, Clonee, D15 YN2P, IRL (2777)
Compliant with: Medical Devices Regulation (EU) 2017/745



Class 1 Medical Device
Other information
Contains accelerators which may cause allergic reactions.
Fit for special purpose: gloves are designed to be tight fitting to the hand, therefore they may not meet the requirements of EN420.
| | |
| --- | --- |
| | Food safe |
| | Single use only |
| | Non-sterile |
| | Does not contain latex |
| | Store between 5 and 40 degrees Celsius |
| | Store in dry conditions |
| | Store away from direct sunlight and heat |
| | Packaging is recyclable |
| Size (Alpha) | Size (Numeric) | Code |
| --- | --- | --- |
| S | 7 | GF0012 |
| M | 8 | GF0013 |
| L | 9 | GF0014 |
| XL | 10 | GF0015 |
For more information please see the Warehouse Data Sheet.