Unicare Blue Vinyl Gloves
Blue, medium weight vinyl single use gloves
Sold as a case of 10 boxes (100 gloves per box)
Product information
Meets industrial standards for pinholes
Suitable for those with latex allergies (Type I sensitisation) and delayed hypersensitivity (type IV)
Suitable for contact with non-fatty food types
High-quality vinyl combines low cost with reduced risk of protein allergens
Medium-weight construction provides a balance of strength and sensitivity

Blue, medium weight vinyl single use gloves

Unicare glove range
Our Unicare disposable glove range has been developed to provide exceptional levels of comfort and includes gloves manufactured in nitrile, vinyl, vinyl/nitrile hybrid blend, latex and polyethylene. Unicare gloves consist of both non-medical and medical grade options which are particularly suited to use in healthcare examination, dental and veterinary care.

A glove to suit every need
Unicare Latex gloves
Latex provides an excellent protective barrier due to their durability and integrity while remaining comfortable to wear and easy to put on. Our Unicare range includes powder free and powdered latex, notable for their strength, soft comfort, and consistent grip.

Unicare Nitrile gloves
Nitrile is a great alternative for those that may be prone to skin irritation and allergic reactions. Nitrile gloves offer the same strong durability and superior level of protection as traditional latex gloves with increased tactile sensitivity, tear resistance, and a more comfortable fit. Our Unicare nitrile gloves are available in packs of 20, 100 and 200 gloves.

Unicare Vinyl gloves
Vinyl is made with a unique low-friction inner polymer coating for smooth donning and are tapered at the wrist to better fit your hand. Unicare vinyl gloves feature beaded cuffs for extra strength and tear resistance.

Unicare Vinyl/Nitrile hybrid gloves
Our unique, vinyl/nitrile hybrid blend resists hydrocarbons found in antifreeze, paint and paint thinners, petrol, oils, and many other products and the blend of nitrile and vinyl makes the glove more comfortable and provides better dexterity than traditional vinyl gloves.
Colour
Blue
AQL (Freedom from Holes)
4.0
Palm Thickness (mm)
0.06
Finger Thickness (mm)
0.07
External Surface
Smooth
Design
Ambidextrous
Cuff Type
Beaded
Sterile
No
Latex-Free
Yes
Powder-Free
Yes
Accelerator-Free
Yes
Silicone-Free
No
Phthalate-Free
No
Tested for Use with Chemotherapy Drugs
No
Anti-static
No
Touchscreen compatible
Yes
Gauge
Liner Material
Coating Type
Vinyl (Flat)
Coating Coverage
Fully Dipped
Food Approved
Yes
NitreGrip®
No
NitreGuard®
No
Sanitized Treated
No
Hydrophobic
No
Reinforced
No
Impact Protection
AQL 4.0
Meets industrial standards for pinholes
Free from latex and accelerators
Suitable for those with latex allergies (Type I sensitisation) and delayed hypersensitivity (type IV)
Free from powder
Reduces risks of latex allergies (Type I sensitisation) and minimises particulate contamination
Tested to EN1186
Suitable for contact with non-fatty food types
Manufactured using high-quality vinyl
High-quality vinyl combines low cost with reduced risk of protein allergens
Beaded cuff
Beaded cuff provides extra strength during donning and helps prevent liquid roll back
Medium-weight construction
Medium-weight construction provides a balance of strength and sensitivity
Touchscreen compatible
Suitable for use with mobile and tablet displays without removing gloves
Compliant with: Personal Protective Equipment Regulation (EU) 2016/42 EN ISO 374-1:2016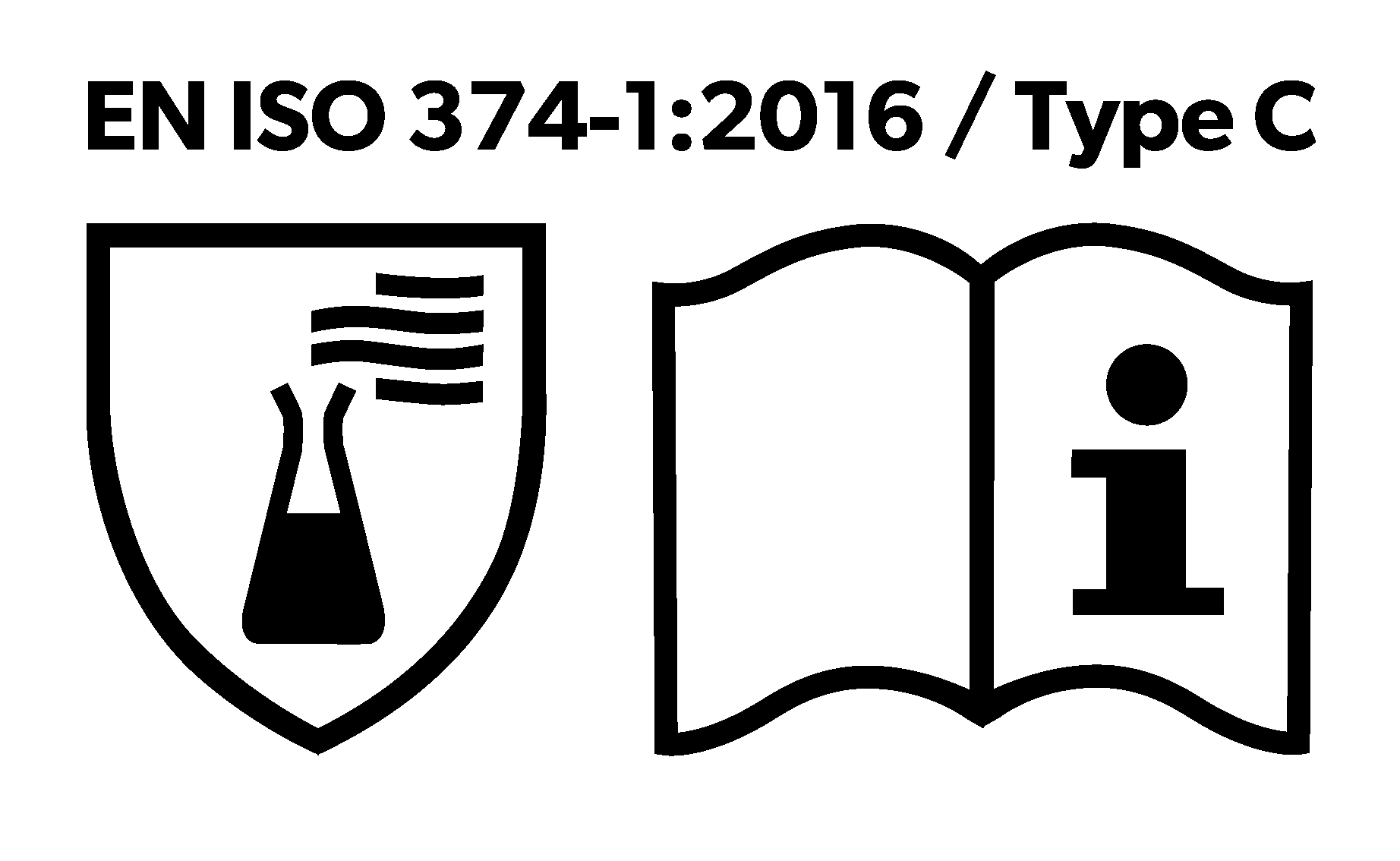 | | | |
| --- | --- | --- |
| | EN ISO 374-1:2016 | EN374-4: 2013 (%) |
| NaOH 40% (K) | 6 | -78.9 |
EN374-4 Degradation levels indicate the change in puncture resistance of the gloves after exposure to the challenge chemical.
| | | | | | | |
| --- | --- | --- | --- | --- | --- | --- |
| Level | 1 | 2 | 3 | 4 | 5 | 6 |
| Time | >10 | >30 | >60 | >120 | >240 | >480 |
This information does not reflect the actual duration of protection in the workplace and the differentiation between mixtures and pure chemicals. The chemical resistance has been assessed under laboratory conditions from samples taken from the palm only and relates only to the chemical tested. It can be different if the chemical is used in a mixture.
It is recommended to check that the gloves are suitable for the intended use because the conditions at the workplace may be different from the type test depending on temperature, abrasion and degradation. When used, protection gloves may provide less resistance to the dangerous chemical due to changes in physical properties. Movement, snagging, rubbing, degradation caused by the chemical contact etc. may reduce the actual use time significantly. For corrosive chemicals, degradation can be the most important factor to consider in selection of chemical resistant gloves.
Before usage, inspect the gloves for any defect or imperfections.
EN ISO 374-5:2016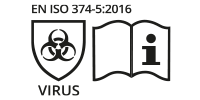 | | | |
| --- | --- | --- |
| ✓ | ✓ | ✓ |
| Bacteria | Fungi | Virus |
The penetration resistance has been assessed under laboratory conditions and relates only to the tested specimen.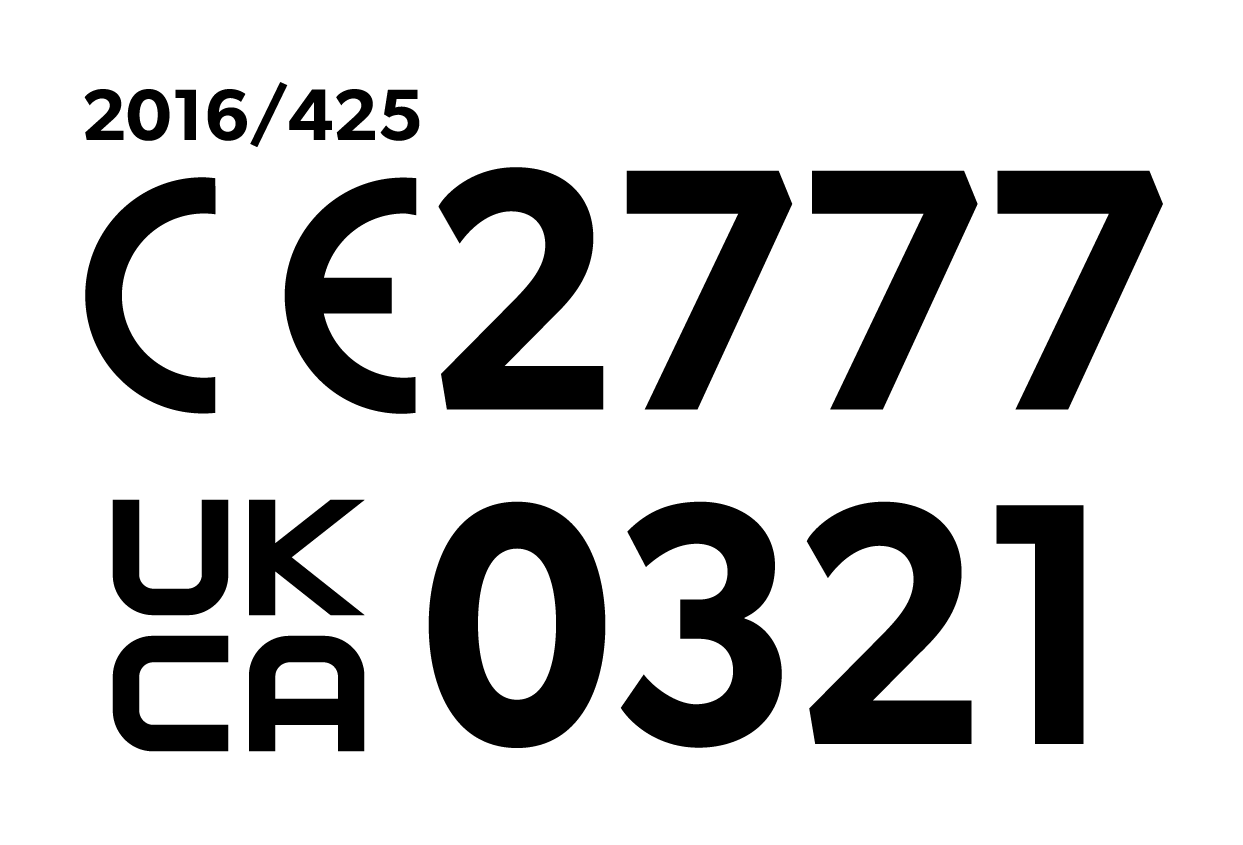 PPE certification (2016/425 #B & #C2) provided by: SATRA Technology Europe, Bracetown Business Park, Clonee, D15 YN2P, IRL (2777)
Compliant with: Medical Devices Regulation (EU) 2017/745



Class 1 Medical Device
Other information
Contains accelerators which may cause allergic reactions.
Fit for special purpose: gloves are designed to be tight fitting to the hand, therefore they may not meet the requirements of EN420.
| | |
| --- | --- |
| | Food safe |
| | Single use only |
| | Non-sterile |
| | Does not contain latex |
| | Store between 5 and 40 degrees Celsius |
| | Store in dry conditions |
| | Store away from direct sunlight and heat |
| | Packaging is recyclable |
| Size (Alpha) | Size (Numeric) | Code |
| --- | --- | --- |
| S | 7 | GS0082 |
| M | 8 | GS0083 |
| L | 9 | GS0084 |
| XL | 10 | GS0085 |
For more information please see the Warehouse Data Sheet.