Unicare Household Green
Unicare Green – green latex household gloves
Sold as a case of 144 pairs
Product information
Ambidextrous; available in four colours to comply with the major colour-coding schemes - blue, green, pink and yellow. Tested to safety standards EN420 (protective gloves - general requirements) and EN1186 (food safe)
Diamond-textured latex provides superior grip, performance and safety, especially in wet or oily conditions; the beaded cuff offers extra strength during donning and prevents liquid roll back
Rubber exterior locks out water and helps protect against detergents and fats. Unicare Household gloves can be used across a range of industries including cleaning, janitorial and food processing
Anatomically shaped for a more comfortable fit, with a soft flock lining to help keep hands dry during use, whilst the medium-weight construction provides a balance of strength and sensitivity

Unicare Household Green Gloves

Unigloves reusable, flock-lined long length household rubber gloves are perfect for general cleaning and light chemical use, whether at home or at work, as well as for high volume food service. Available in four colours for compliance with the major colour-coding schemes, the gloves feature a raised grip pattern for superior grip, and are flock lined to help keep hands dry during use. Available in four sizes, and packed in single pair bags, these packs feature a Euro-hanger and are individually barcoded so are also suitable for retail sale.

Colour coding to reduce the risk of cross contamination
Unicare household gloves have been designed with functionality in mind, by offering a range of colours which are suitable for colour-coding in the work environment to help avoid cross-contamination. Available in yellow, blue, green and pink variations.

Textured finish for superior grip and flock-lining for comfort
Unicare household gloves offer enhanced barrier protection with a beaded cuff and a raised grip pattern for superior grip. A grip that works for glove users improves their performance and increases workforce motivation in terms of correct glove usage, improving their safety and your compliance. The rubber exterior locks out water and chemicals and helps protect against harsh cleaners, strong detergents, animal fats, alcohols, and detergents. The interior of the glove incorporates a flock lining that helps keep hands dry, making them perfect for dish-washing, cleaning, and other applications.
Colour
Green
AQL (Freedom from Holes)
1.5
Palm Thickness (mm)
0.25
Finger Thickness (mm)
0.28
External Surface
Raised grip pattern
Design
Hand specific
Cuff Type
Beaded
Sterile
No
Latex-Free
No
Powder-Free
Yes
Accelerator-Free
No
Silicone-Free
No
Phthalate-Free
Yes
Tested for Use with Chemotherapy Drugs
No
Anti-static
No
Touchscreen compatible
Yes
Gauge
Liner Material
Cotton Flock Lining
Coating Type
Latex (Flat)
Coating Coverage
Fully Dipped
Food Approved
Yes
NitreGrip®
No
NitreGuard®
No
Sanitized Treated
No
Hydrophobic
No
Reinforced
No
Impact Protection
Available in four colours

Ideal for colour-coding in food, cleaning and healthcare environments

Cotton flock lined

Soft flock lining helps keep hands feeling cool and dry

Free from powder

Reduces risks of latex allergies (Type I sensitisation) and minimises particulate contamination

Free from phthalates

Suitable for contact with food

Tested to EN1186

Suitable for contact with all food types

Anatomically shaped and tapered at the wrist

Anatomically shaped for a more comfortable and ergonomic fit

Beaded cuff

Beaded cuff provides extra strength during donning and helps prevent liquid roll back

Manufactured using high-quality latex

High-quality latex provides high levels of elasticity, comfort and tear resistance

Manufactured with diamond textured palms and fingertips

Diamond textured palms and fingertips provide improved grip, particularly when working in wet or oily conditions

Lightweight construction
Lightweight construction provides good tactile sensitivity with reduced cost
Compliant with: Personal Protective Equipment Regulation (EU) 2016/425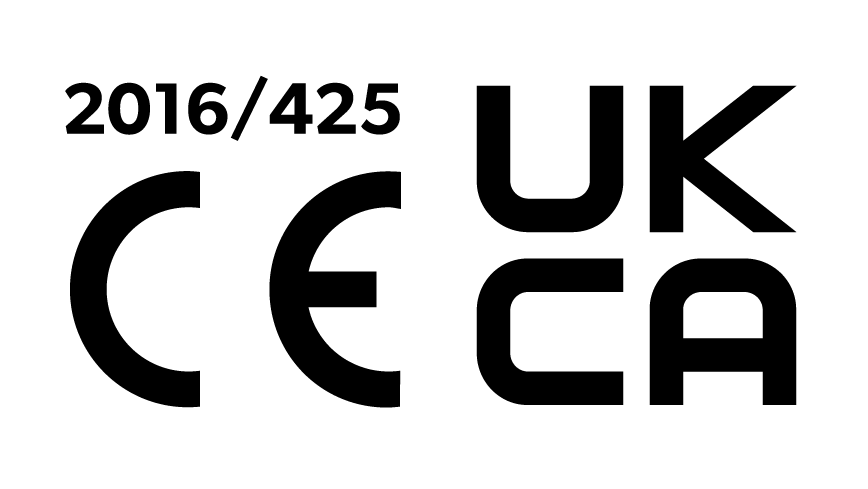 Other information
Contains accelerators which may cause allergic reactions.
Contains natural rubber latex
Fit for special purpose: gloves are designed to be tight fitting to the hand, therefore they may not meet the requirements of EN420.
| | |
| --- | --- |
| | Food safe |
| | Non-sterile |
| | Contains latex |
| | Store between 5 and 40 degrees Celsius |
| | Store in dry conditions |
| | Store away from direct sunlight and heat |
| | Packaging is recyclable |
| Size (Alpha) | Size (Numeric) | Code |
| --- | --- | --- |
| S | 7 | UCHG3002G |
| M | 8 | UCHG3003G |
| L | 9 | UCHG3004G |
| XL | 10 | UCHG3005G |
For more information please see the Warehouse Data Sheet.